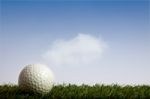 Welcome to Mather Women's Golf Club
We are an 18-hole women's golf group that meets Thursday mornings.
We abide by the Rules of Golf and etiquette.
Our Club is composed of a wide range of handicaps and flights.
We have two (2) Major Tournaments every year - Spring Handicap Tournament and our

Club Championship in the Fall.
Weekly tournaments range from Stroke Play to many other special tournaments.
We also have two Guest Tournaments and an Invitational during the year.
Our Invitational Tournament in July is the "Lady Liberty" which helps raise funds for the

Veterans Swing Club.
We welcome all ladies who are interested in sharing this most challenging game
known as GOLF.
Our General Manager is Lance Fong and our Teaching Pro is Billy Stegall.